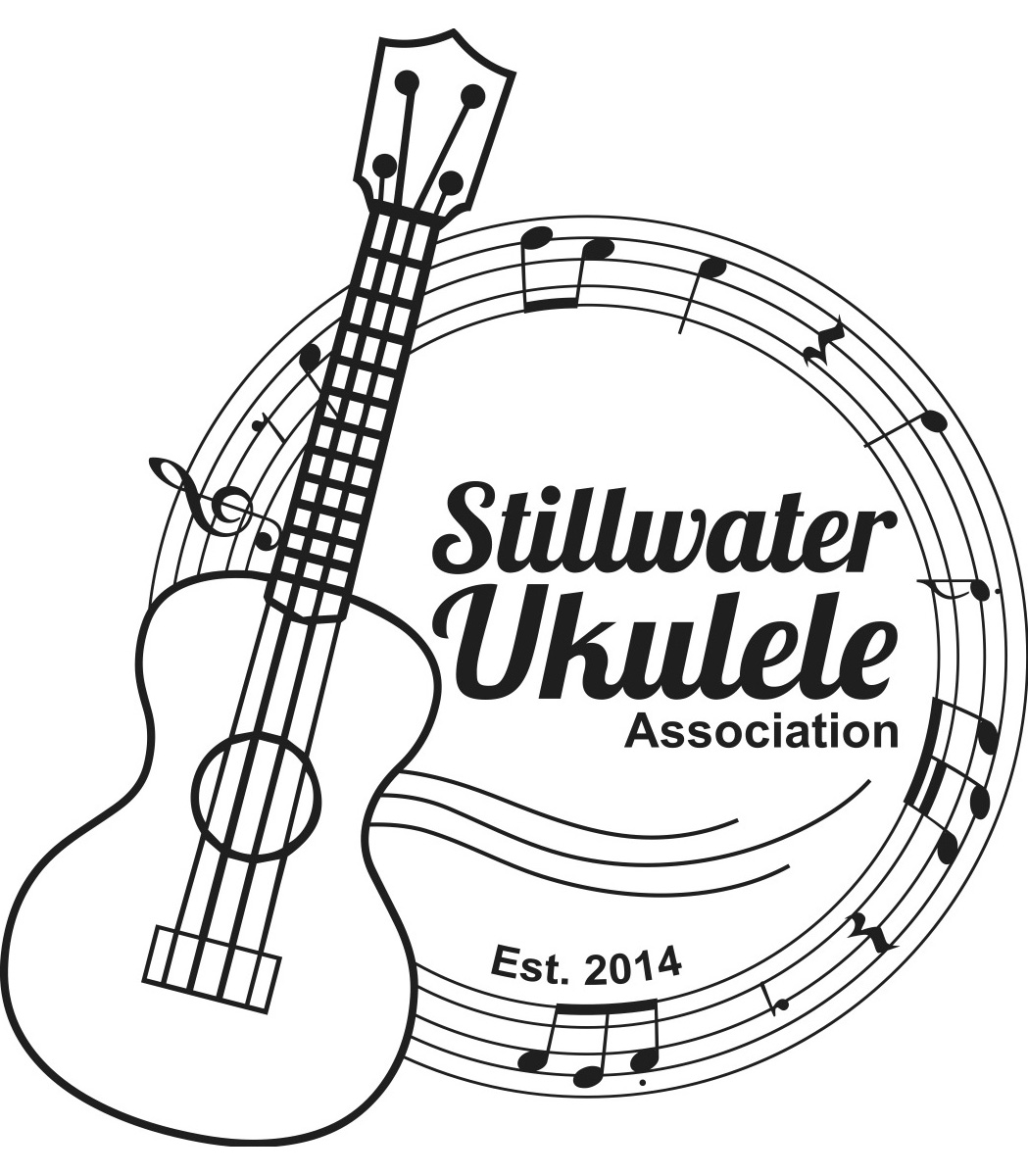 Welcome!
The Stillwater Ukulele Association is a group of ukulele players who enjoy playing music together. We are an informal and supportive group whose goal is to jam and learn and have fun!
We usually meet the third Tuesday of each month. We learn new songs and jam with old songs. Our meetings provide a friendly and encouraging environment, whether you are just getting started or have been playing for years.
Upcoming meetings
We are scheduled to meet at Modella Art Gallery, 721 S Main St., Stillwater, OK, 5:30 - 6:45 PM on the following dates:
Tuesday, June 20, 2023
Tuesday, July 18, 2023
Tuesday, August 15, 2023
We are excited to host Jim D'Ville for a workshop on Tuesday, July 18, 5:45 - 7:45 PM
Please email us to register. Payment is $30 (noting "7/18 Stillwater") at paypal.me/jimdville. Also email us if you require an alternate payment method. See the flyer below for more information. (Click on the image to see full-sized flyer.)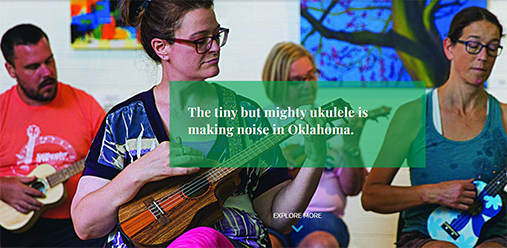 The Oklahoma ukulele scene (including our own SUA) is highlighted in an article found in Oklahoma Today magazine, and you can read the article online now!




Getting cabin fever? Stillwater Ukulele Association is here to help!
Click on the thumbnail to see the full-sized photo.
Visit us on Facebook!
Like Stillwater Ukulele Association on Facebook to see photos from our recent meetings, find links to ukulele resources, and learn more about upcoming events.
Help us publicize SUA!
Download this flyer, print it out, and post it or share it with your friends.
A few photos ...
Click on any thumbnail to see the full-sized photo.
Thanks to all who participated in the events surrounding the Jake Shimabukuro concert!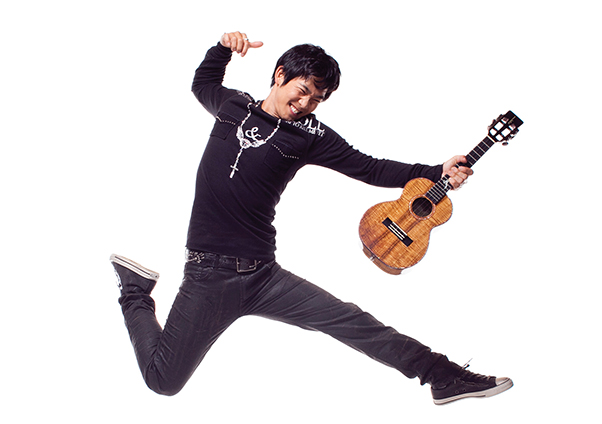 Some photos from Jake's visit to Stillwater
Click on any thumbnail to see the full-sized photo.
COVID-19 Info
You are welcome to wear a mask at any time. People with symptoms, a positive test, or exposure to someone with COVID-19 shall not attend, and should wait and catch the next jam.