"I would teach children music, physics, and philosophy; but most importantly music, for the patterns in music and all the arts are the keys to learning." - Plato
Check out the article, "How Children Benefit from Music Education in Schools," from the NAMM Foundation
Ukuleles in Area Schools
In the Spring of 2015, the Stillwater Ukulele Association, in conjunction with Daddy O's Music Co., and with the generosity of Amahi Ukuleles and Hal Leonard Publishing, donated 96 ukuleles and books to seven elementary schools in Stillwater, Perkins-Tryon, Mulhall-Orlando and Cushing. Daddy O's music was celebrating his 26th year in business and donated 26 ukuleles. When the Founder of the Stillwater Ukulele Association, Kami Koontz, heard this, she decided to raise money to match his donation. Through her tireless efforts and very generous donors, and with the help of the Stillwater Ukulele Association volunteers and Misspent Ukes, Koontz raised enough money to match Daddy O's donation,with enough left over to start another round of donations. Over the now four rounds of ukulele donations, 243 ukuleles and books have been donated across 23 area schools. Schools who have received donated ukuleles since January 2015:
Westwood
Skyline
Richmond
Will Rogers
Sangre Ridge
Highland Park
Stillwater Middle School
Stillwater High School Ukulele Club
Perkins-Tryon Intermediate
Mulhall-Orlando
Cushing Intermediate
Olive
Oak Grove
Ripley
Morrison
Carney
Coyle
Perry
Pawnee
Frontier
Kildare
McCord Elementary
Chandler
The number of students reached by this program is well over 1,000 and growing all the time. And the newly-donated ukuleles are being put to good use!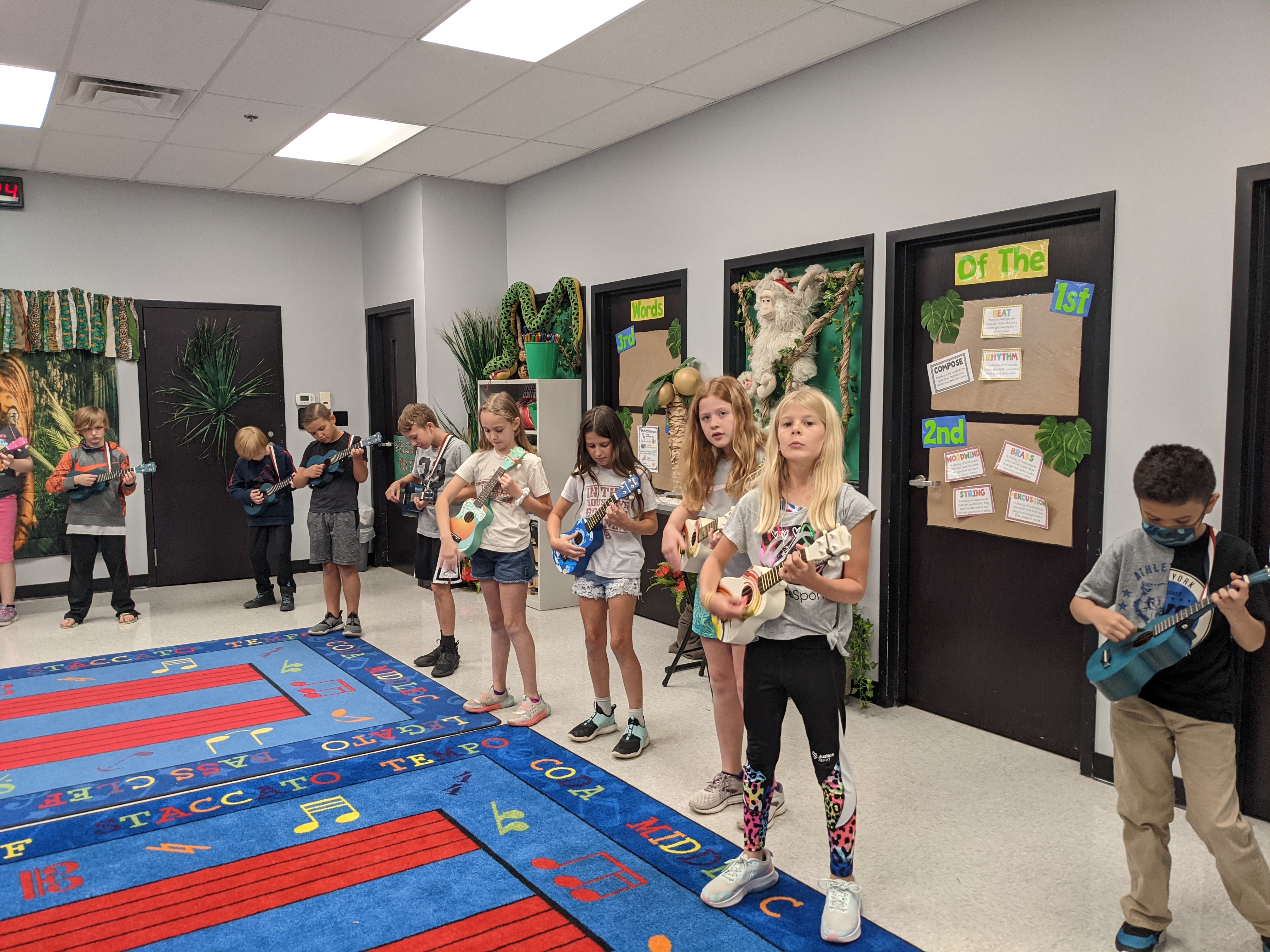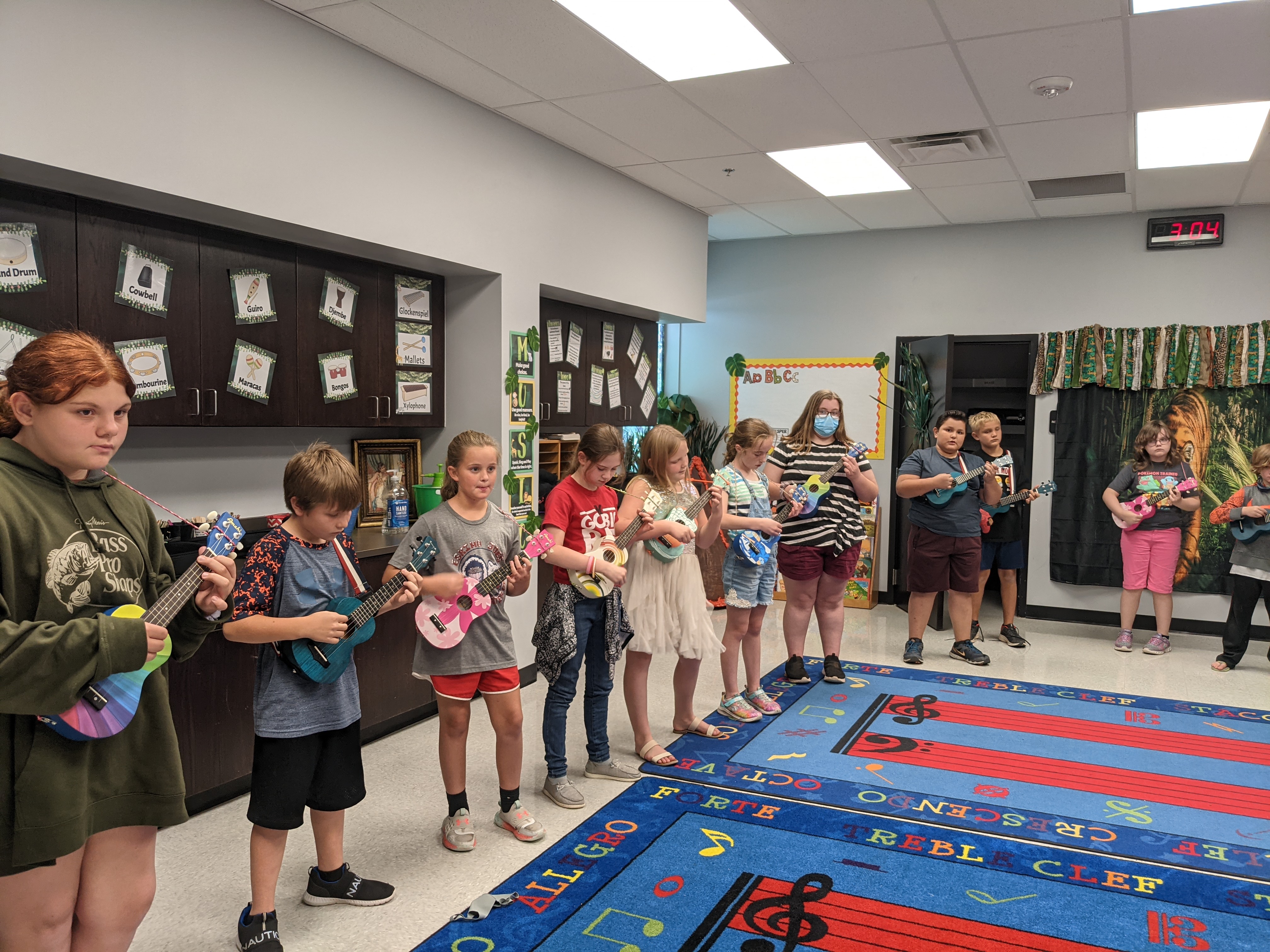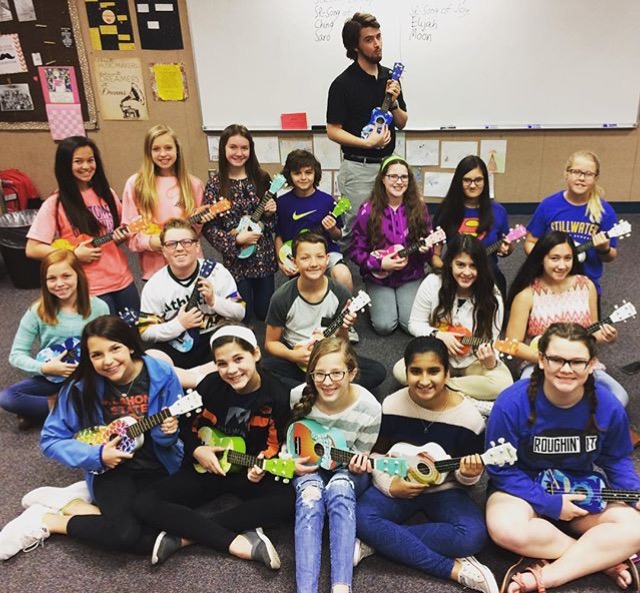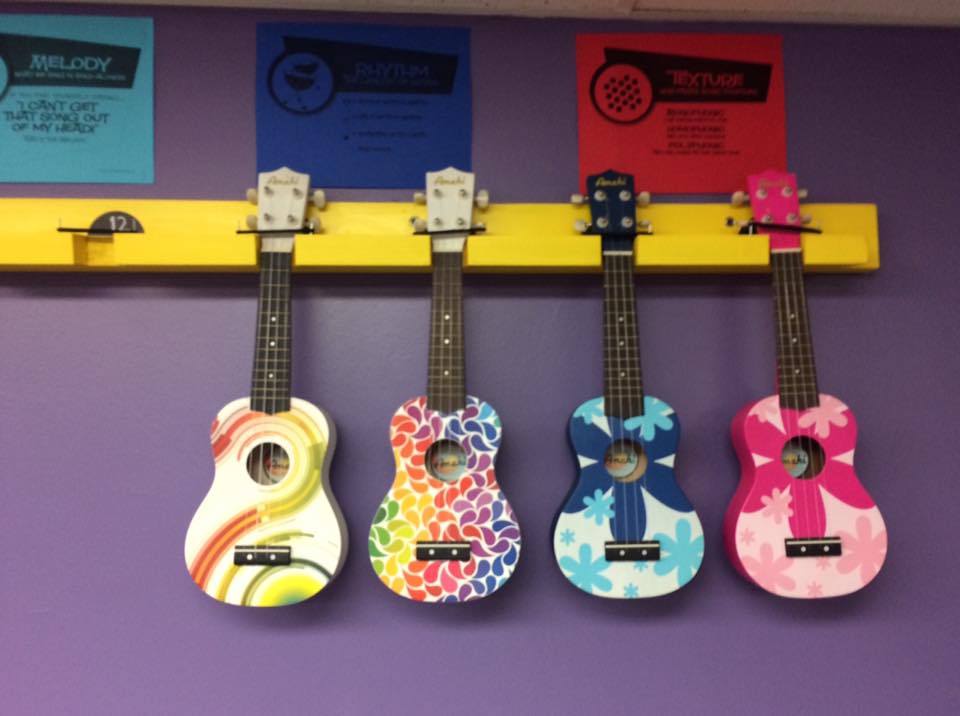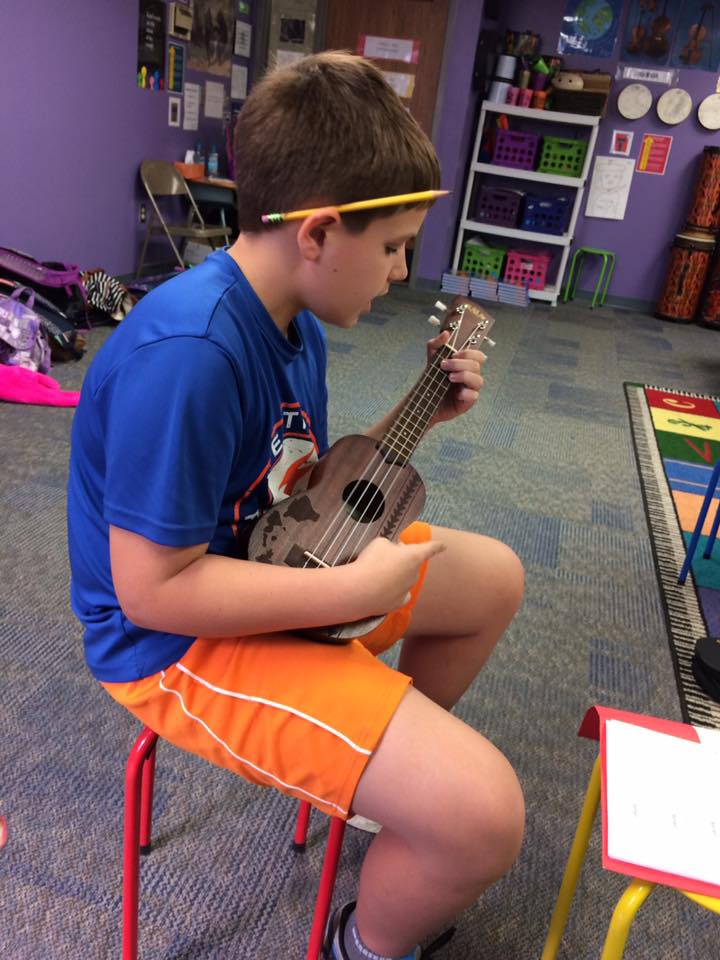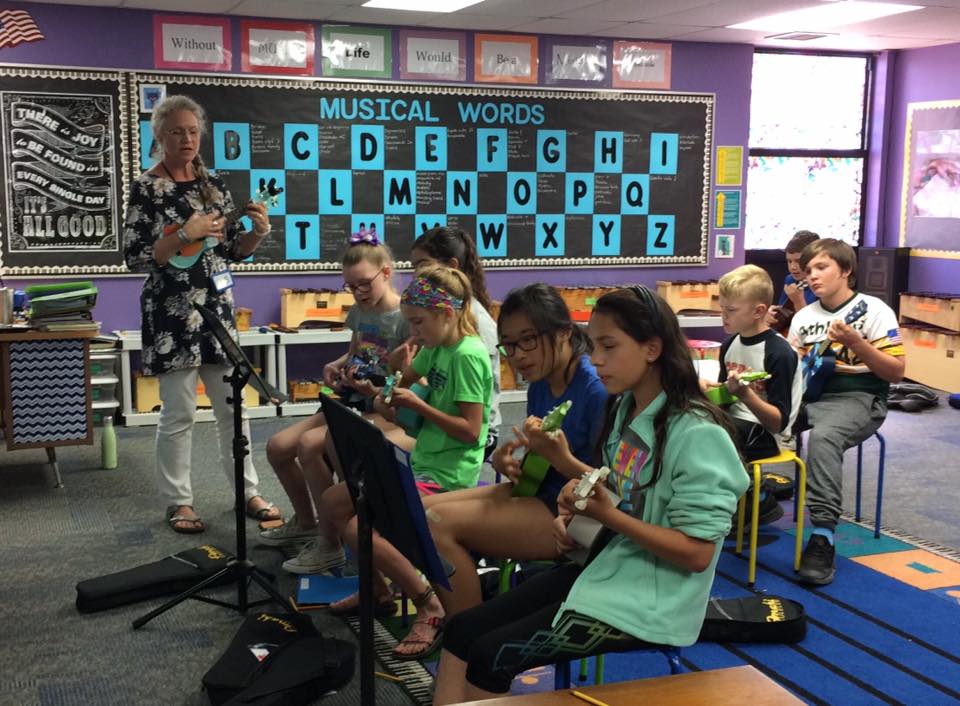 Pictured above are Stillwater Middle School using their ukuleles in a workshop Kami facilitated, and Westwood's after school ukulele club readying songs for their morning assembly.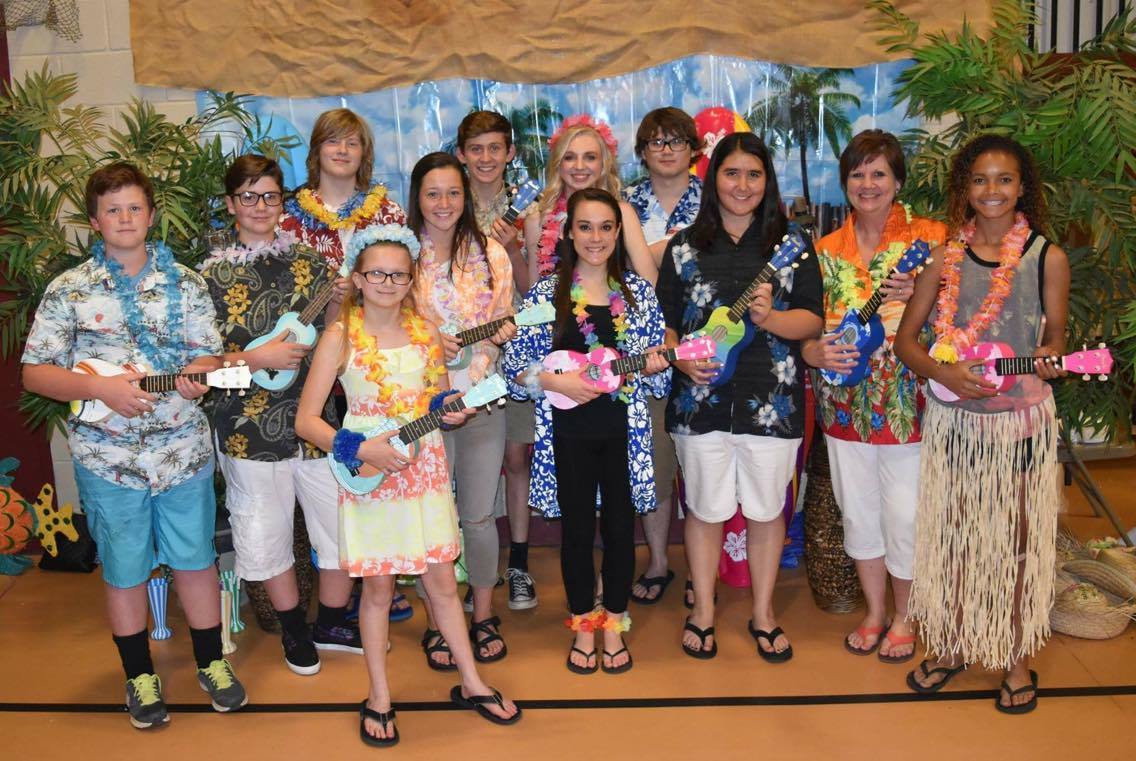 Pictured above are two of the latest nine schools to receive donated ukuleles from Stillwater Ukulele Association's Ukuleles in Schools initiative in partnership with Daddy O's Music. Elaine Kinnon's class at Oak Grove and Anita Elliott's class at Ripley got right to work learning and playing the Amahi Ukuleles.
We had a good introductory session with the music teachers from the latest area schools to receive the donations.
As a part of these latest donations, Kami has been doing beginner ukulele workshops at various schools:
75 5th graders at Skyline
25 7th graders at Stillwater Middle School
15 Homeschoolers at the Stillwater Public Library
3 Music Teachers from the new schools
Making the world a better place, one ukulele at a time.
About Kami Koontz ...
Kami has taught in-school programs, after-school programs, one-hour beginner sessions (for all ages), and was co-clinician at the Fall Conference of the Oklahoma Music Educators Association, presenting her Ukuleles in Schools program to elementary school music teachers. She continues to present a mini-beginning ukulele orientation at each of the Stillwater Ukulele Association meetings and jams, held at Daddy O's on the 1st and 3rd Tuesdays of each month.
Other Photos from the Program
Click on any thumbnail to see the full-sized photo.